Environmental Responsibility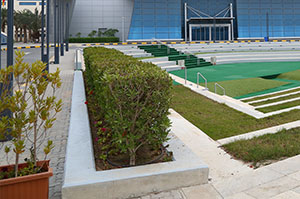 We regard the conservation of environment as a responsibility to the next generation. Therefore, we plan and act for long-term stability, prosperity and value along with long-term economic and financial growth. We develop today without compromising the future.
Our engineers put special emphasis on efficient and environmentally friendly operations and make every effort to minimize environmental impacts through careful planning of each project.
We continually seek various options for the reuse of project materials and strive to reduce on-site waste in an effort to meet the global standards for environmental protection. We are diligent in recycling procedures, segregating usable materials from asphalt and building projects for future construction use.