Corporate Responsibility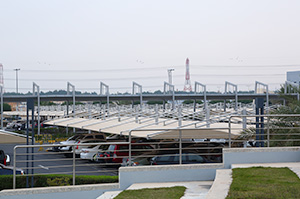 We, at Burhan, take our social responsibilities seriously. We will continue to conform to our family heritage of more than 50 years and remain committed to contributing to civic development and improving quality of life.
Our social mission and corporate responsibility have always been integral parts of our strategy. We understand that as a business we have a responsibility to the communities in which we have a presence. We therefore strive to offer better employment standards, enhance education and skills inside and outside of our company, promote ethical behavior, invest in local societies, campaign for advancing health, safety and build a better future.
Our broad corporate responsibility agenda covers the following areas:
Diversity
Our Human Resource policies including recruitment, hiring, promoting and developing of employees are carried out regardless of creed, disability, gender, nationality, race or religion.
A diverse workforce, composed of different nationalities and operations throughout the Middle East and Africa confirm that we value and celebrate diversity of cultures, ideas and experiences.
Commitment to Excellence
We will continue to work hard to conform to highest quality standards and achieve word-class performance.
Ethical behavior
Our code of conduct defines our approach to business governance and describes employees' operational standards. Transparency, integrity, honesty, respect, and fairness are at the heart of our company. It is crucial that all employees understand and live by these values.
Growth & Learning
We will continue to grow, create job opportunities, promote education and build a culture of learning in which employees can prosper and reach their full potential.
Safety
Safety and well-being of our workforce is a key factor of our business. We have built a culture of safety that promotes a healthy and accident-free workplace.
Sustainability
We plan and act for long-term stability, prosperity and value above and beyond economic and financial results. We are committed to contribute to a more sustainable environment.